Tuolumne County Fishing
Outfit Yourself for Fishing Adventures
Sonora Pass Information
For complete information about fishing, camping, and other recreation along Highway 108 over Sonora Pass, see Sonora Pass Vacations.

Tuolumne County offers a wide variety of fishing opportunities, from vast foothill reservoirs such as New Melones and Don Pedro to mountain gems like Pinecrest, Beardsley, and Lyons Lake. Forks of the Stanislaus and Tuolumne Rivers flow through Tuolumne County, providing miles of exciting fishing.
Destinations such as the Pinecrest Lake, the Clark Fork, and Kennedy Meadows draw anglers from around the state to their sparkling lakes and streams. Higher in the mountains the vast Emigrant Wilderness offers boundless fishing. Destinations such as Emigrant Lake, Buck Lakes, and Huckleberry Lake are often used as high country fishing base camps. Packers will bring your gear in on mules, and you can walk or ride to your camp.
The main arteries through Tuolumne County's best fishing country are Highway 108 over Sonora Pass and Highway 120, which swings south into Yosemite National Park and crosses the Sierra crest at Tioga Pass. Although a large portion of Yosemite falls within Tuolumne County, fishing destinations within the park are listed separately in this guide under Yosemite.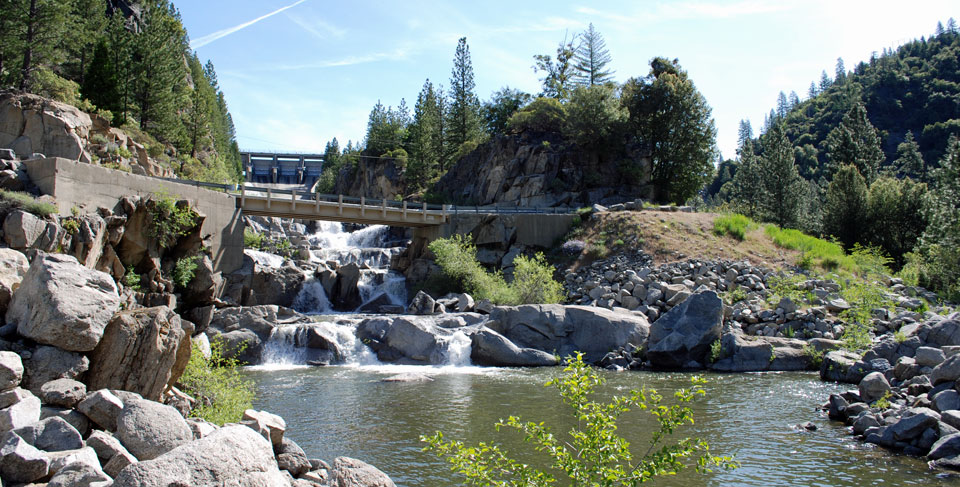 Immediately downstream from Beardsley Reservoir
Special fishing regulations
Picnic area, parking, and few people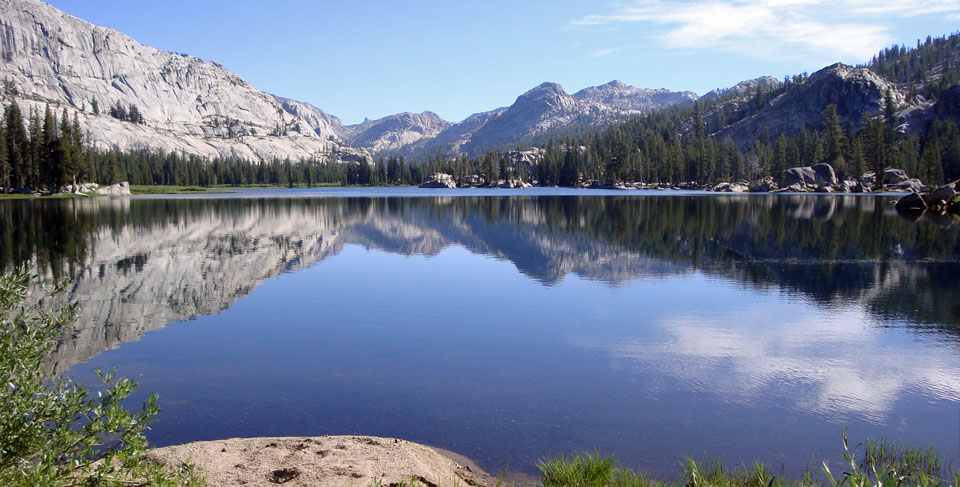 A wonderful multi-day backpacking destination in the Emigrant Wilderness
Fabulous fishing along the shores of several lakes
Wonderful scenery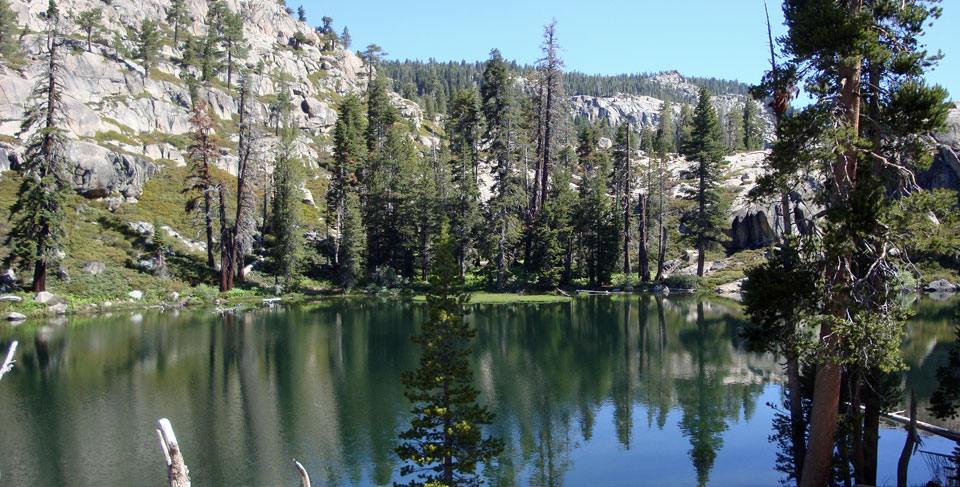 Great early season back country trip in the Emigrant Wilderness
Rewarding fly fishing for hungry rainbows
An easy trail makes it an excellent destination to take children on their first overnight adventure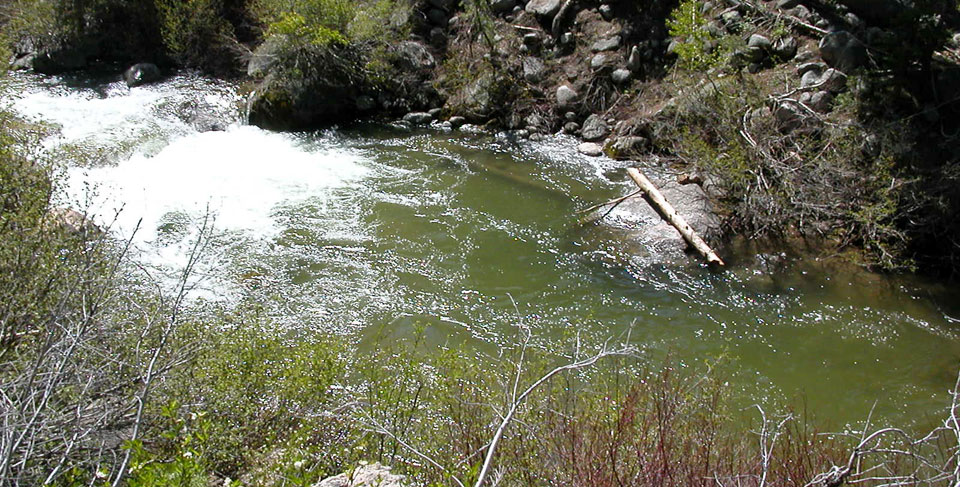 Miles of lively stream fishing with convenient access
Pools, riffles, secret pockets, and rocky cascades
Camp along the river at nearby campgrounds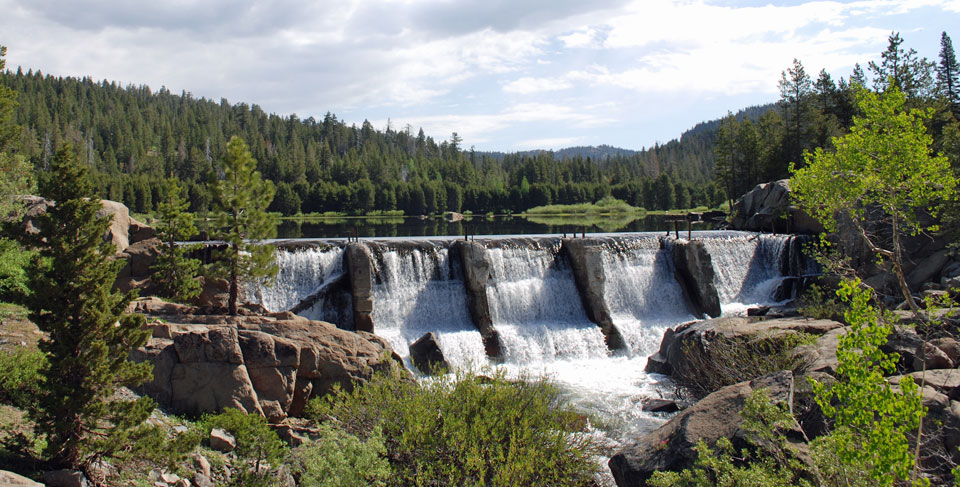 An small reservoir easy to fish, great for children
Work your way along Herring Creek fishing for wily brook trout
Park your RV at nearby campgrounds
Set up your base at Kennedy Meadows and enjoy fishing your way up and down the Stanislaus River
Check our custom map showing some of the less-well-known fishing holes
Day-hike out of Kennedy Meadows or backpack to Relief Reservoir and be there for early morning strikes
Find great fishing spots all along the creek from Kennedy Meadows to up beyond the reservoir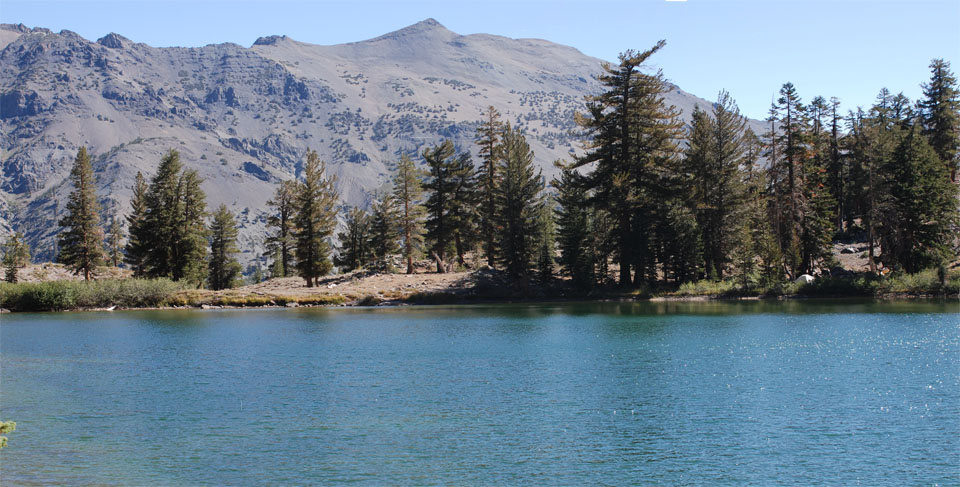 A challenging hike from Kennedy Meadows to this remote beauty
Include Sharon Lake as part of a multi-day trip to Kennedy Lake
Camp at Sharon Lake, overlooking Kennedy Creek Canyon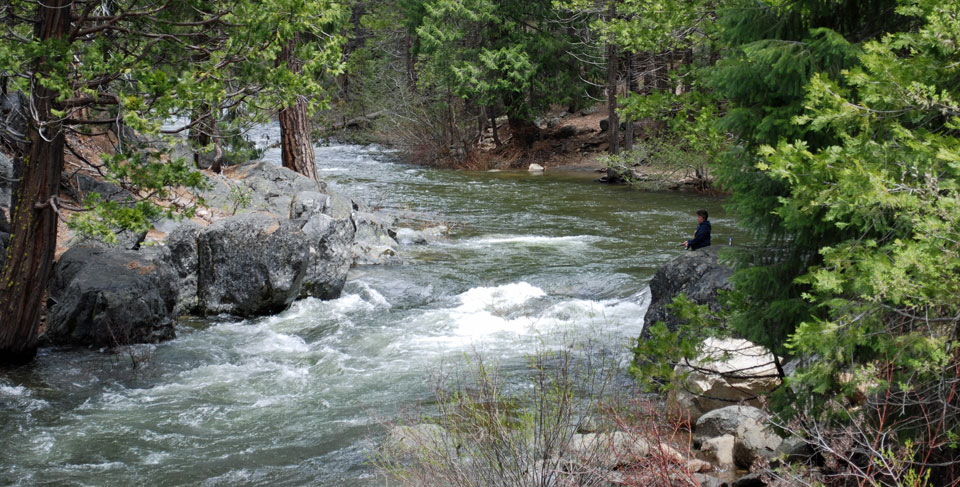 Great river fishing with easy access from broad, gentle trail
Camp at beautiful Fraser Flat and fish your way up to Strawberry
Located off Highway 108 near Long Barn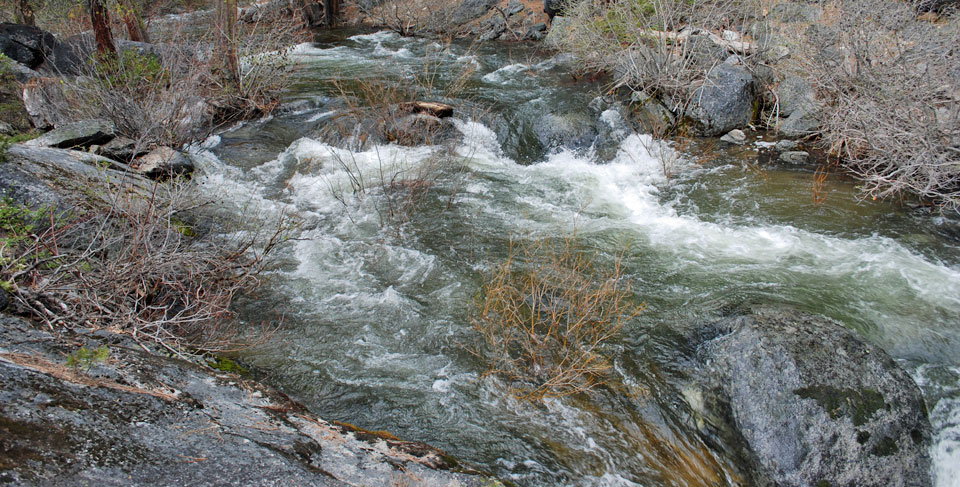 Fish this lively little stream above Strawberry
Challenging pools and riffles, brook and rainbow trout
Great camping at nearby Pinecrest Lake
Fishing Near Pinecrest
Pinecrest Lake makes a great base for launching a variety of day fishing outings. The South Fork of the Stanislaus River and the North Fork of the Tuolumne River converge there, providing enjoyable fishing.
Farther out in the surrounding country is Herring Creek to the northeast and Bell Meadow and the Birth Rock country to the southeast. Nearby Strawberry draws a good number of anglers who enjoy testing their luck there in the South Fork of the Stanislaus River. Trailheads at Gianelli Cabin and Crabtree, along Crabtree Road, lead to numerous small lakes with excellent early season fishing. We feature Camp Lake, but there are many others to be explored.
Check current California Department of Fish and Wildlife for any updates to fishing regulations in these waters.
Recommended Books and Maps for Fishing Tuolumne County