Dave's Sierra Fishing
Sierra Fishing at Its Most Spectacular
Dave's Sierra Fishing takes you to some of the best fishing destinations to be found in California's Sierra, places most people have never visited.
The featured Sierra fishing trips in this guide have been divided by counties and then by fishing destinations. (Yosemite has its own separate category.) Each Featured Trip is described in detail on its own page with all the information you need to plan a successful Sierra fishing outing.
Choose any of the counties displayed in the Sierra Fishing Destinations navigation to learn more about that area and to find a list of my Featured Trips. Or pick the County Overview to see a map of all Sierra Nevada counties and a menu of all the Featured Trips.
Some of the best fishing spots in the Sierra require at least a short walk away from the most heavily fished waters. The adventure of seeking out forgotten or overlooked places has kept me happily afoot in the Sierra for decades. I have always found the rewards of tramping in leaves no step had trodden black, along those less traveled paths, well worth the effort; and the morning walk as important a part of the experience as the time spent fishing.
Comprehensive Guides for Over 50
Featured Trips
Photographs of the Sierra lakes and streams
Trip Guides with detailed directions
Custom Maps for every featured trip
Accommodations and camping options
Fishing Supplies locations
Sidetrips to nearby Sierra fishing destinations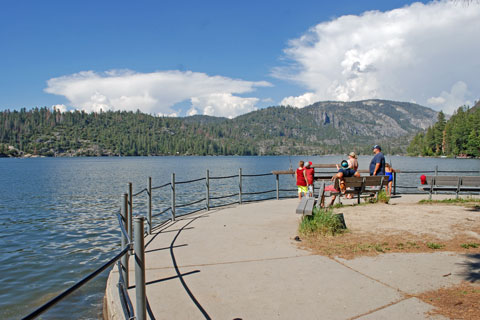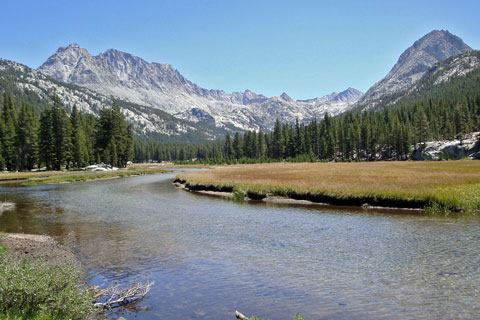 Some of My Favorite Books and Magazines for Fishing the Sierra